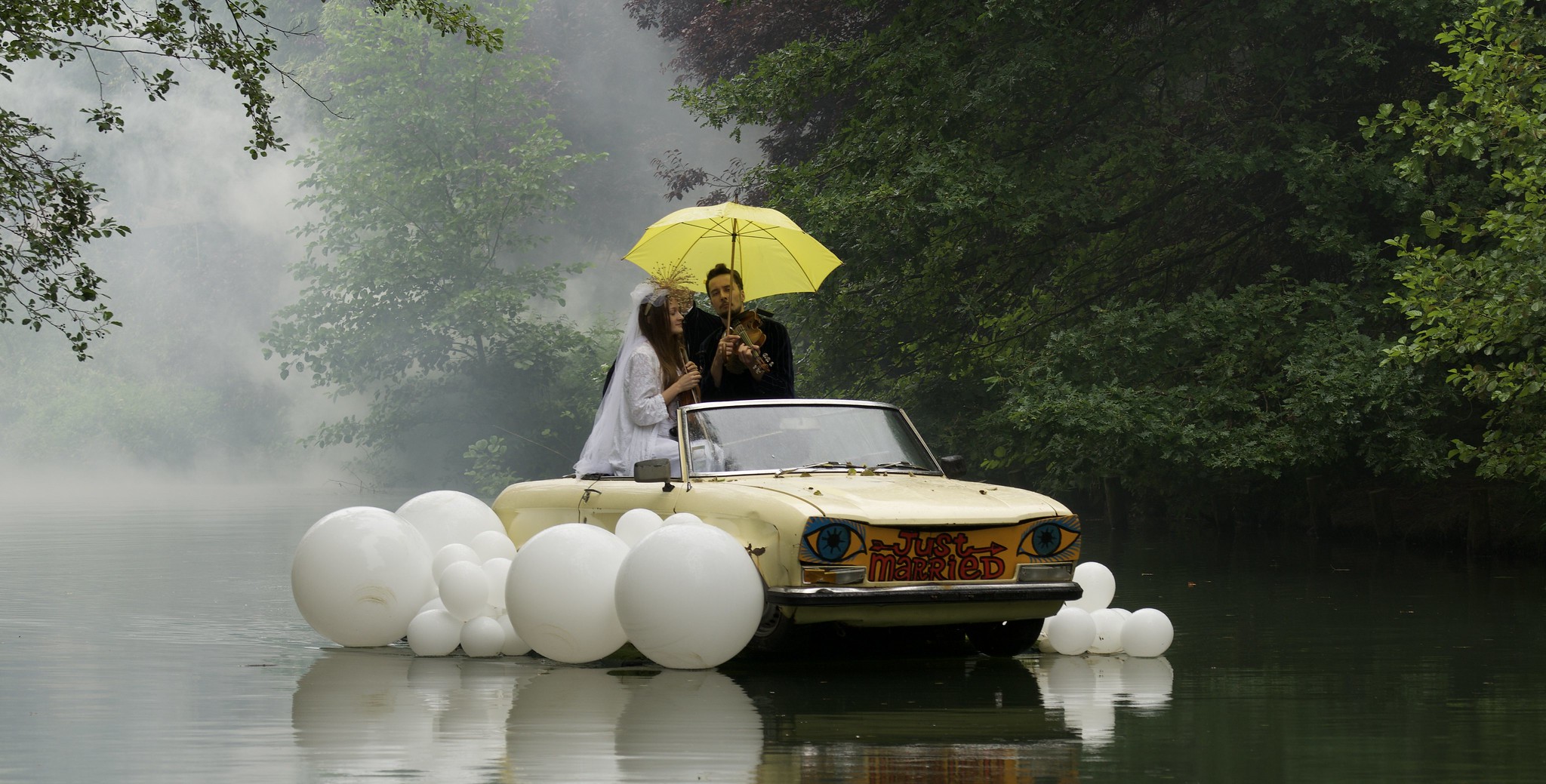 A wedding car with bride and groom is sailing along the river. French doctors are learning to juggle and walk on a tightrope. A family sporting humongous hats is strolling in the garden listening to miller's stories. Friends of a birthday girl are marching in with 33 cakes. A lighting artist is making dinner out of yellow-colored ingredients.. This is everyday life and special events at Moulin Jaune!
Would you like to join us and celebrate private or corporate events in a new different way? If you do, please fill out the form and we will get back to you via email with ideas, dates, and prices.
Fill out the form
Moulin Jaune is a creative laboratory where creativity and everyday life are weaved together with nature and art. For the past 10 years, several times a year, we have opened our doors for public to participate in our theme events. Now, we are starting to experiment with the art of living within the framework of private events, excursions, and residencies.
Photo Anna Bogodist @annaisleofskye